Recently, I had a professional artist take an idea I had and turn it into my new company logo. The logo design was inspired by a couple of photographs, which you can see below. The one of the moon was a photograph I took using one of my camera's filters. The original concept art was originally something I had drawn with the idea of using it as original art for button pins, however the art didn't come out looking as I hoped and instead inspired a different idea. I had always wanted a unique logo featuring original artwork rather than something created using stock images, however I also wanted to represent everything my company is and does, which was an impossible task and the reason I spent months drawing out different concept sketches. You can see a few of the rejected logo idea sketches below.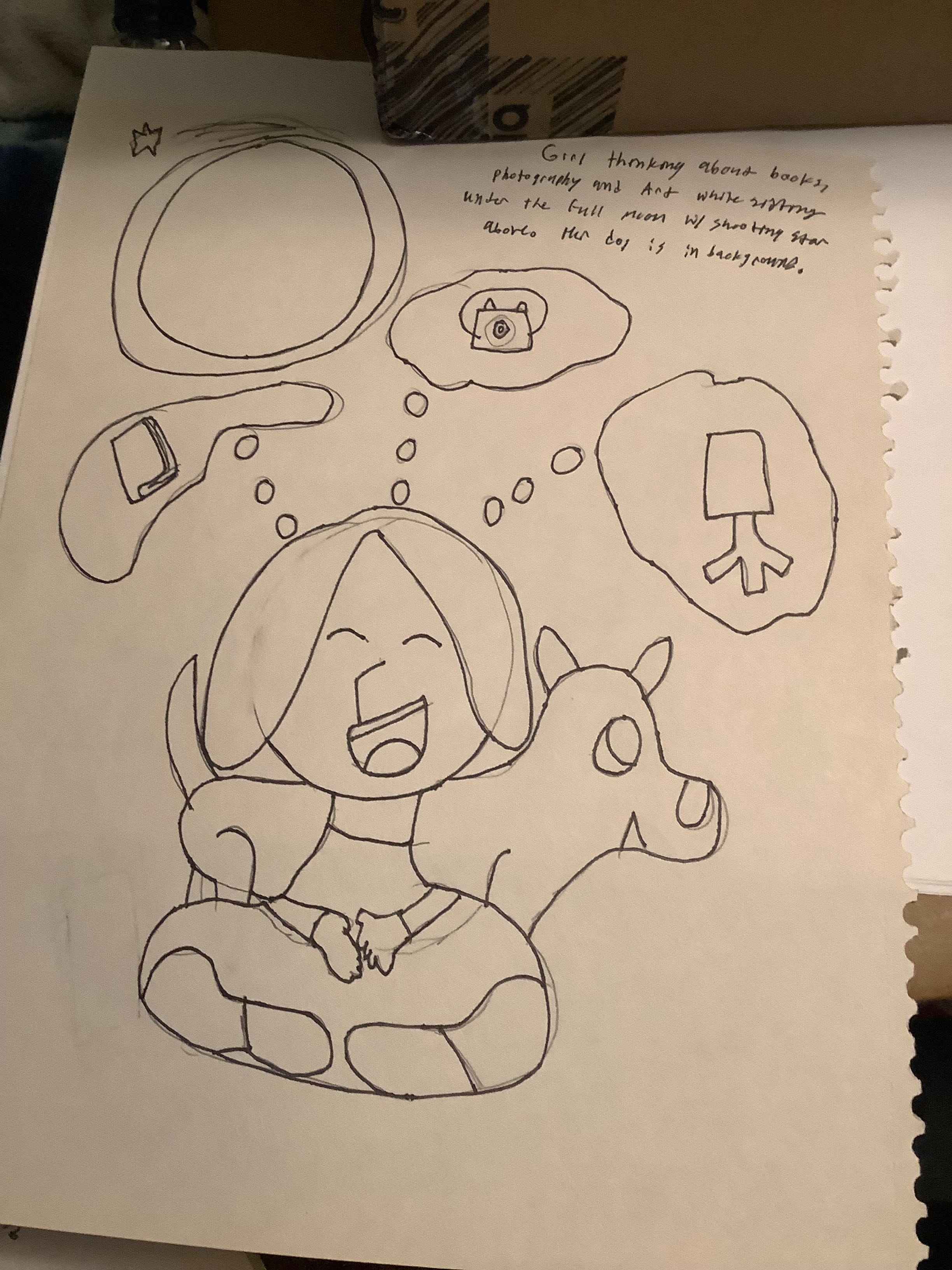 The ones above were some of my better ones. They feature a wolf trying to photograph and draw the moon, while writing a book, a wolf holding a pencil walking under a blue moon with a shooting star, a girl thinking about writing, art, and photography while sitting under the full moon with her dog, a book featuring a wolf taking photos of the moon and another wolf drawing the same blue moon. Now here are a few of my worst ideas.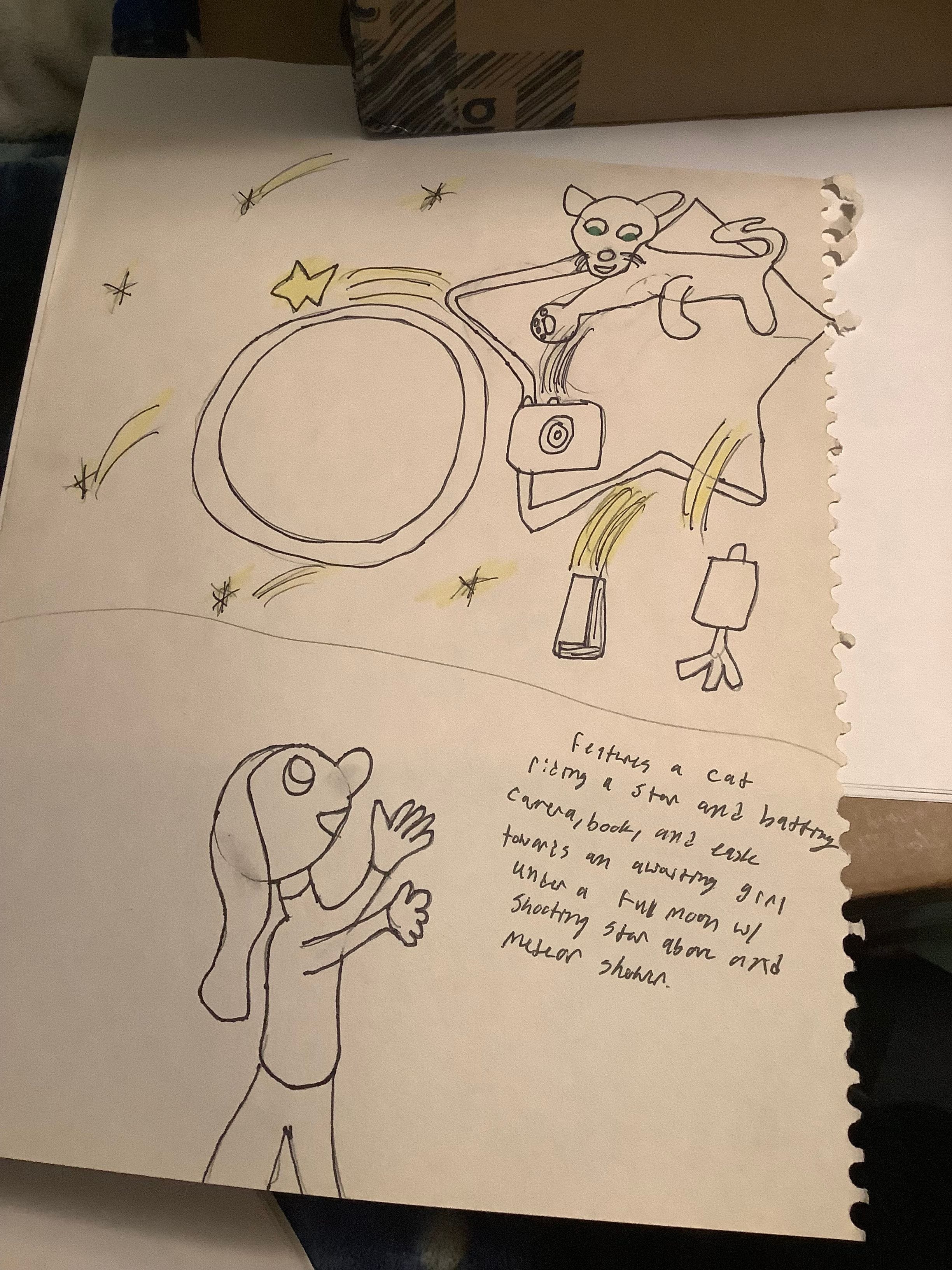 I think two are enough to give you an idea of where my ideas were going as I began getting desperate to come up with something. The first drawing is of a girl sitting on the moon. She is wearing a camera and is proceeding to write a book and draw at the same time while two wolves look up at her. There is a shooting star above the girl's head. In the second drawing, a girl stands under a full moon on the night of a meteor shower. Shooting stars are said to occasionally grant wishes, but did you know that it's up to a cat riding a giant shooting star to decide which wishes get to fall to earth? Tonight that is exactly what is happening. A cat on a shooting star is batting a camera, book, and easel down to a girl eagerly awaiting everything she needs to begin making her greatest dreams come true. While interesting in their own way, it wasn't until I combined a couple of photos while I was trying to come up with a button pin design that the magic happened. As mentioned the original photos were of myself with Taco, and a blue moon. You can see the original photos below.
While I loved the combination of the two photos, I didn't love my art so the button pin never happened. However, as mentioned previously this is the moment I got the inspiration for my logo. When I looked at my concept art, I knew that with a professional artist's help I would have the perfect logo.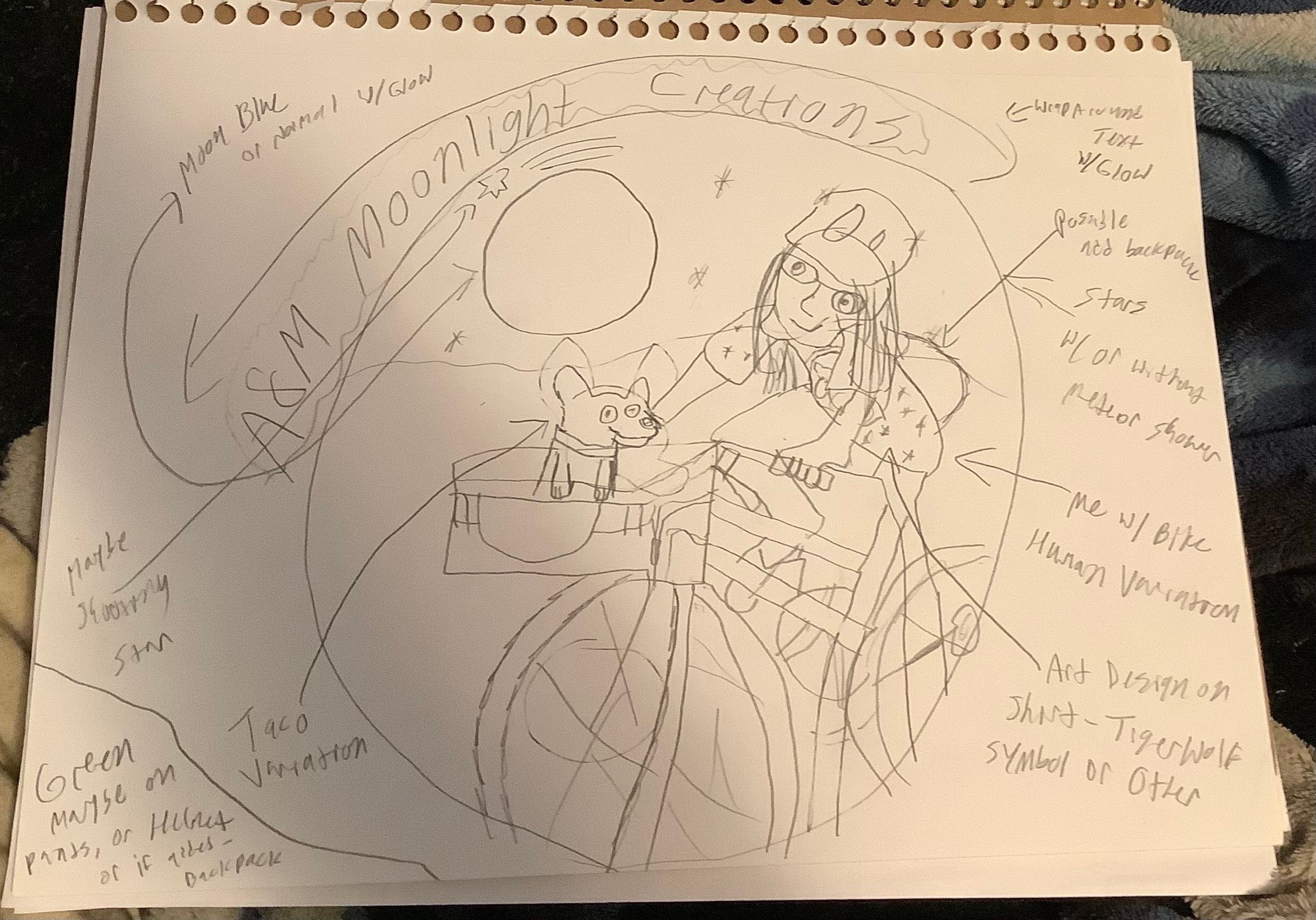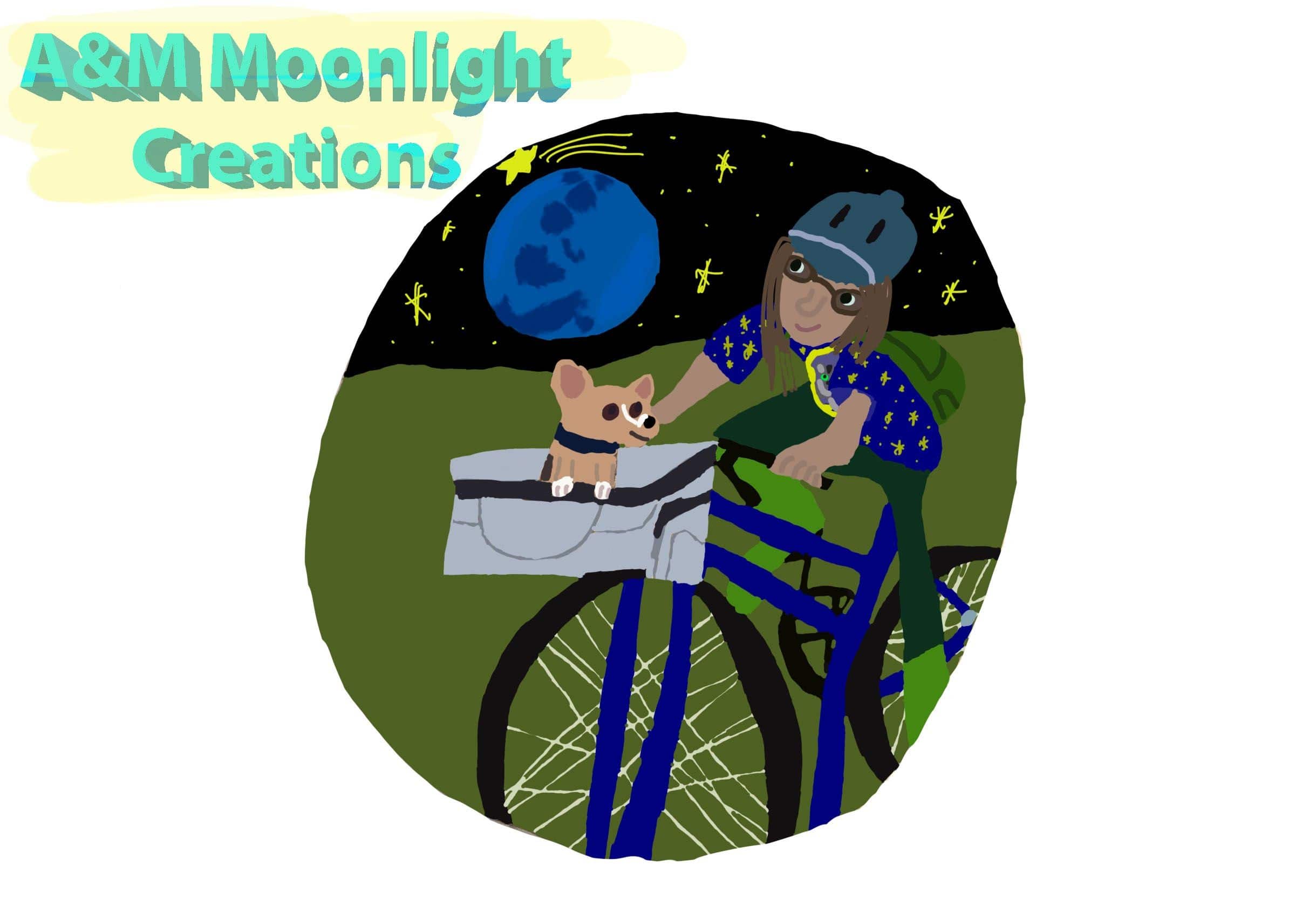 And I was right! Take a look at my new company logo! And yes I am wearing shoes in the logo because I don't encourage riding with rain boots on. It's not very easy or comfortable to ride in rain boots, though you will rarely ever see me wearing anything else. I don't actually own a pair of shoes that looks like the one in the logo, but I wasn't going to bother showing the artist my shoes that I never wear anyway.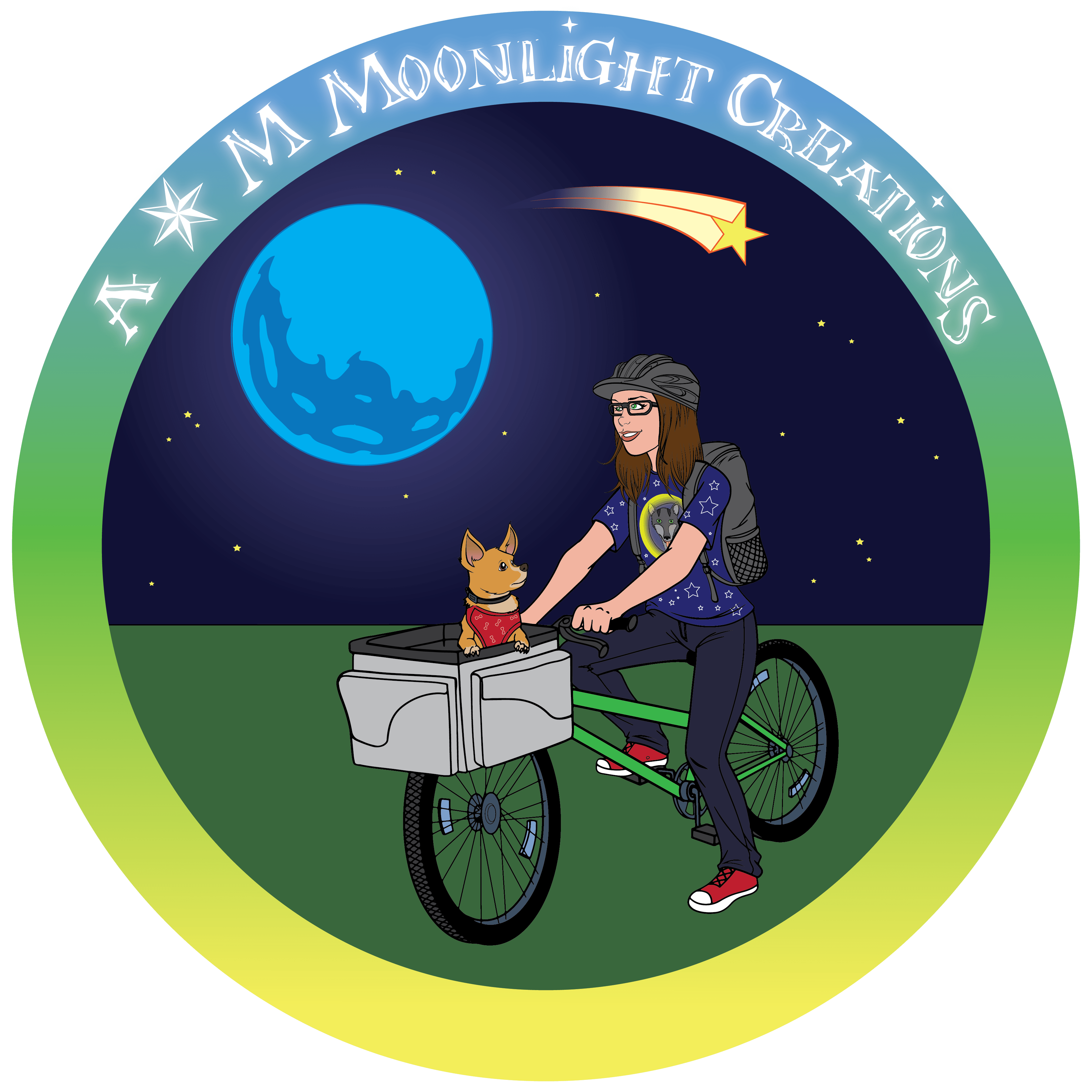 Now those of you that don't know me or know my company very well might wonder why this is the perfect logo for A&M Moonlight Creations. Obviously, any logo for my company needs to have animals and magic represented somewhere, but what exists in nature yet also suggests magic? A blue moon and a shooting star was my answer to that question. While normal blue moons aren't that blue and shooting stars aren't actually stars, I felt this could be suggestive of dreams and wishes rather than just plain fantasy. The design on my shirt is the only place true fantasy is represented as The Mortal Realm Witch series is how my company began so I felt it should be represented somehow. Obviously Taco represents the animal part of the company, however he is much more than that. Taco is my company mascot. He was also my biggest inspiration while he was alive and still sometimes inspires me today. His role in my life and art will never be forgotten. I considered having myself wearing a camera and maybe having art and writing supplies showing in the backpack, but decided that would overwhelm the design with little details that wouldn't be noticable when it's in a smaller size so I left the backpack, feeling that it's easy to imagine what I might carry in it. It helps that when I started doing photography I had a small pocket camera that easily would have fit in that bag with room to spare! I also tend to only carry around a sketchpad, eraser and pencil, along with a notebook for writing so all of that actaully would fit in the backpack. The only other thing I had to make sure got incorporated into my design was the green for mental health awareness, which was added to the bike. And that is the story of how my logo came to be.
New Retail Location for my Books, Art, & Photography
My books, art, and photography can now be found at the Lake County Locals Boutique located in the Great Lakes Mall! The shop is located across from the Food Court next to Wonder Cleveland.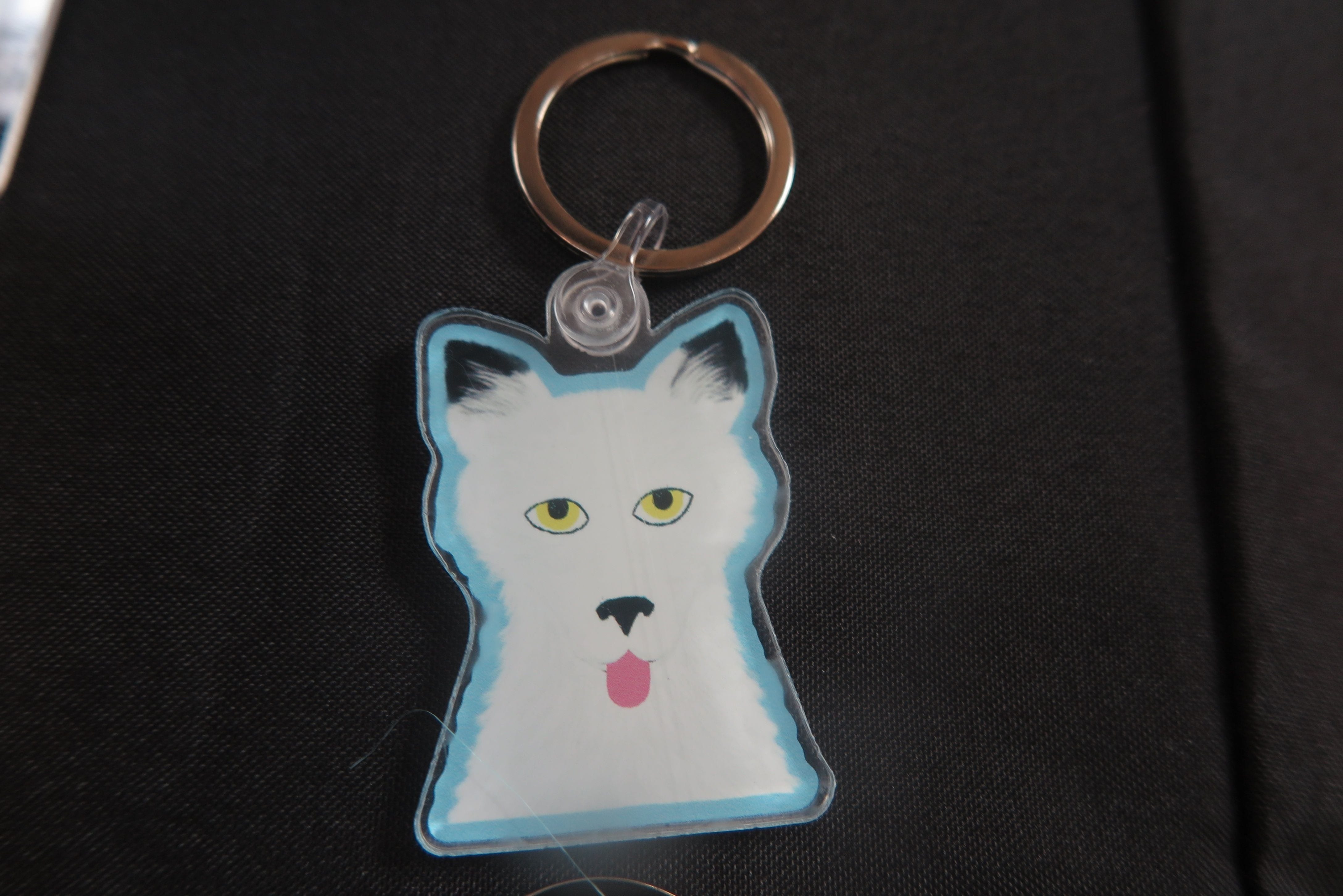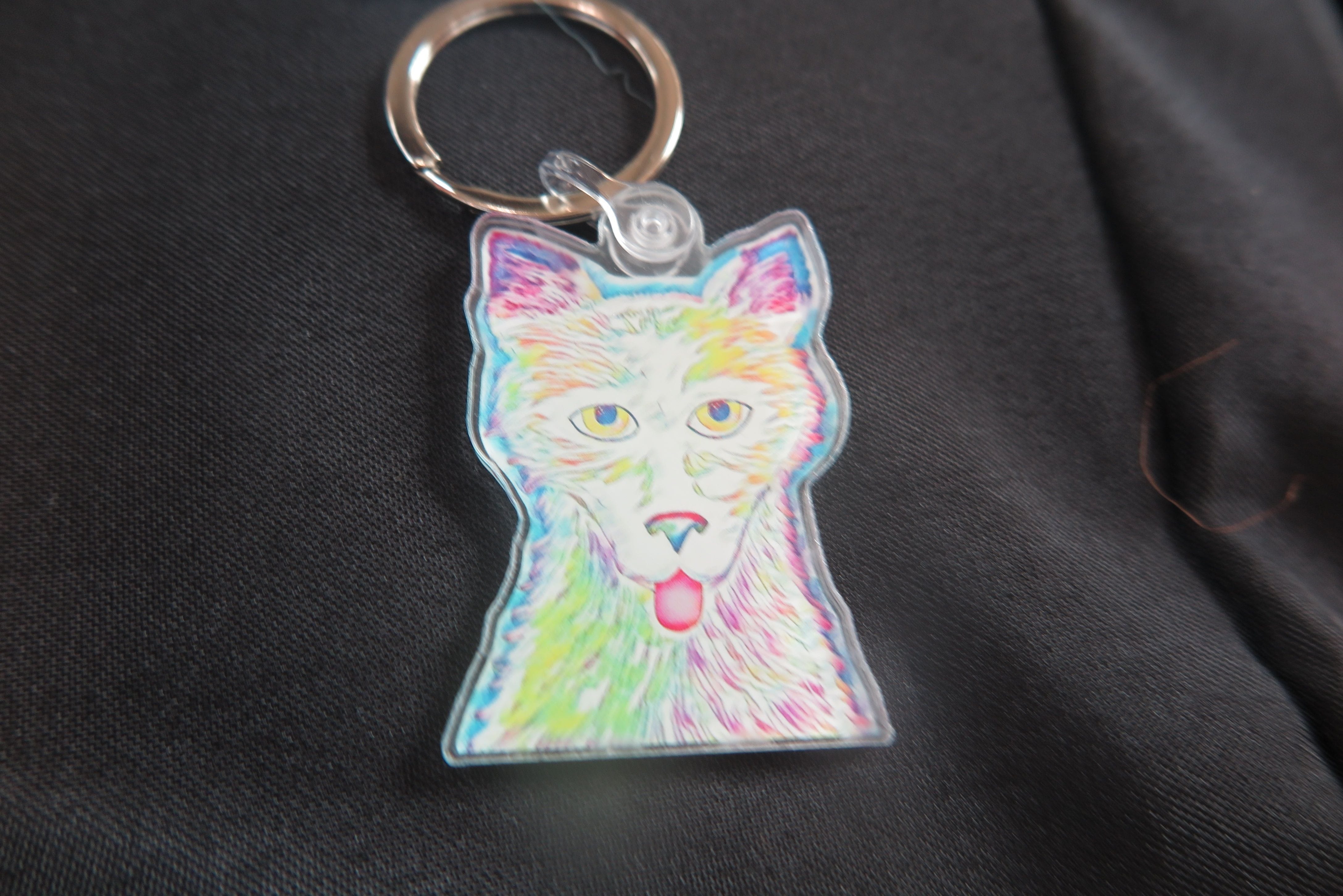 Be Featured on my Social Media!
Do you want to be featured on my social media pages? If you do there are a few ways you can make this happen.
1) Color any of the coloring pages found on this site and share it with me through either my social media or email.
2) Take a photo of yourself with any of my books, photography, art, or related products such as character key fobs and stickers and share it with me through either my social meda or email.
Coloring pages and all qualifying photos will be posted to all of my social media pages excluding A&M Moonlight Creations social media. You may post directly to any of my pages on social media or message me. If you choose to message me through social media or email, please be sure to include your name and social handles for any social media sites you are on if you want to be mentioned! You may also include your age as it can be interesting to see the range of people who enjoy the things I create, however this is not neccessary. You can find my full list of social media as well as my contact info at the footer of the homepage on this site. *Please note that you can also be featured on the A&M Moonlight Creations social media pages by following the directions in the
news
section of the website.